July 15 marks World Youth Skills Day. This day yearly celebrates the importance of technical and vocational education and training (TVET). World Youth Skills day, this year is focused on commemorating the resilience of youth throughout the COVID-19 pandemic and adapting to the difficult learning conditions that it brought.
IPKO Foundation, since the beginning of the pandemic has successfully adapted its programs to be just as effective although they were transitioned to an online format. Therefore, just as the previous years IPKO Foundation in cooperation with its partners; UNICEF Kosovo and Austrian Development Cooperation (ADC) in Kosovo organized several editions of UPSHIFT, PODIUM and PONDER. Many winning teams from these editions were able to carry out their campaigns and work toward making positive changes for their communities. They have done so successfully even considering that the teaching methods were subject to many adjustments as a result of the pandemic.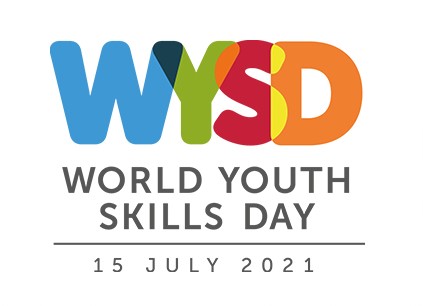 Among this year's success stories is "Mos m'shkel!", a winning project from the PODIUM workshop. The team behind this idea have done activities around high schools in Gjilan, with the goal of preventing bullying. "Let's play cool without drugs" is another winning group from PODIUM Gjilan that has beaten the odds and successfully informed their peers on the dangers of drug use. On the other hand, UPSHIFT-ers from Lipjan "It's time to read" through their winning project, have created a cozy reading spot for the students of "Haradin Bajrami '' in Qylagë, Lipjan. Another project, "Save the Green", as the beneficiary of PODIUM Lipjan, cleaned the spaces near the trees and placed messages for the protection of the environment in order to raise as much awareness as possible toward sustainable living.
During the past year, IPKO Foundation, in cooperation with the USAID program "After School Support for Teens" (ASSET), has also organized "The Design Challenge" for the third year in a row. In this year's competition, there were 200 student participants from 16 high schools in Kosovo. These students have turned in 34 contemporary projects. Proving once again that amid a worldwide pandemic, youngsters were still able to develop their skills for employment, decent work and entrepreneurship.
IPKO Foundation through its various projects will continue to empower youth in Kosovo by offering the most practical education with the goal of the best professional preparation for the job market.